With St. Patrick's Day just around the corner, now is the perfect time of year to try and catch a leprechaun! So we took on the challenge and put together a sophisticated trap...... OK, not really. We used the oldest trap in the book. The classic box (bucket, laundry basket or whatever container you have handy) and a stick.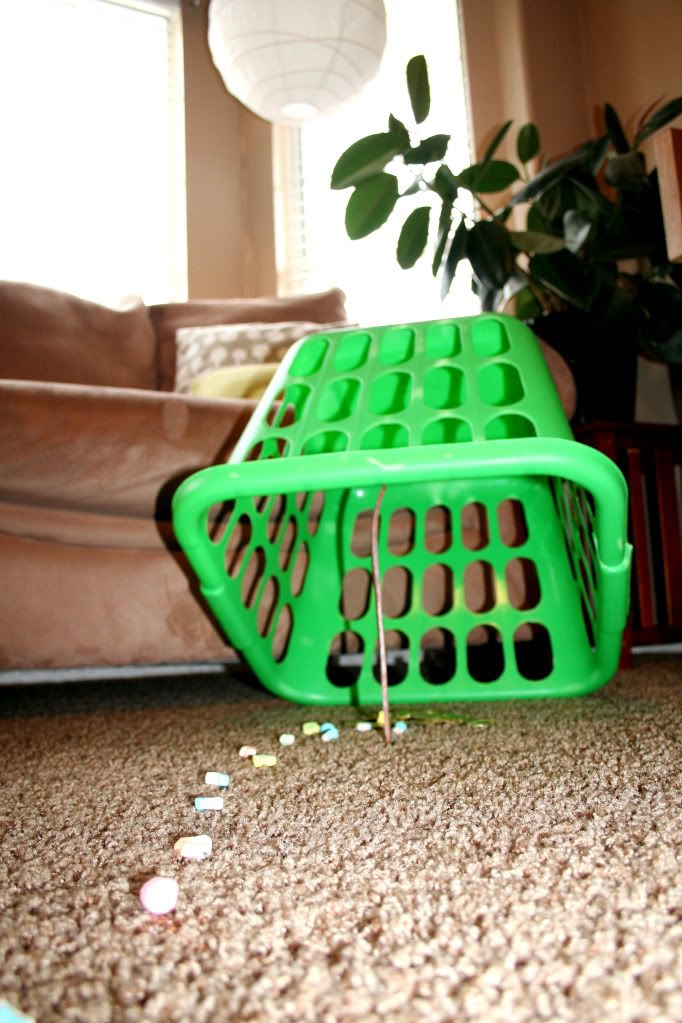 Of course the most important part of any trap is the bait! So we used what's been widely known to attract a leprechaun..... Lucky Charms. We also added fake gold coins and colored and pieced together a paper Leprechaun so it would fool our green guest that it was safe.... all of this made for quite the deadly combination.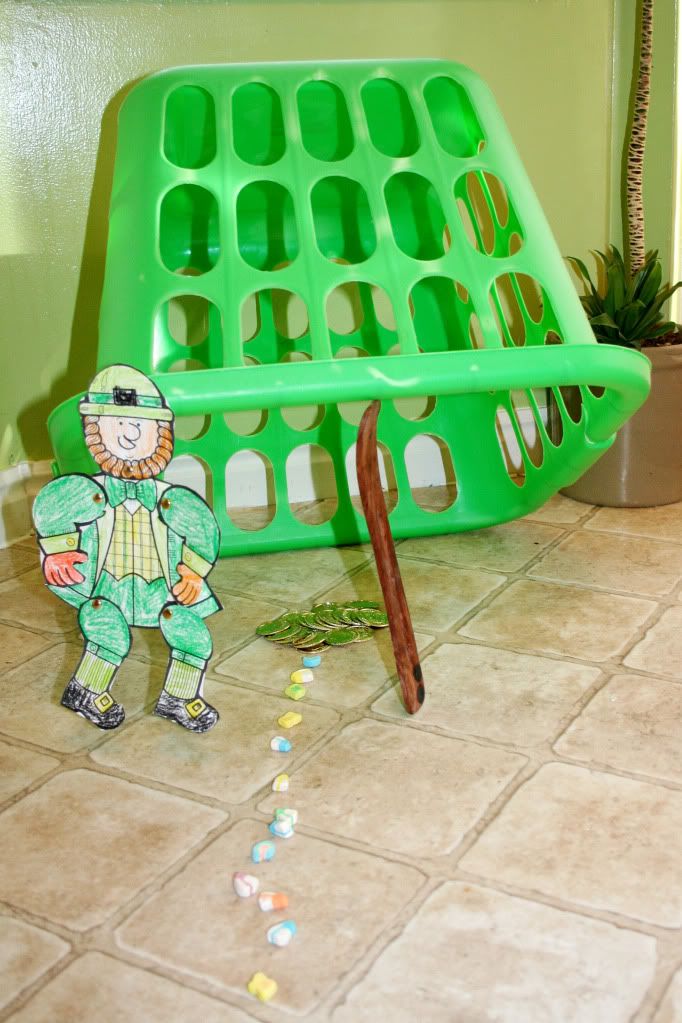 Well, we definitely had a leprechaun in the house but he escaped! He ran wild throughout the house, messed with the furniture (strong little bugger!) leaving behind him a path of destruction.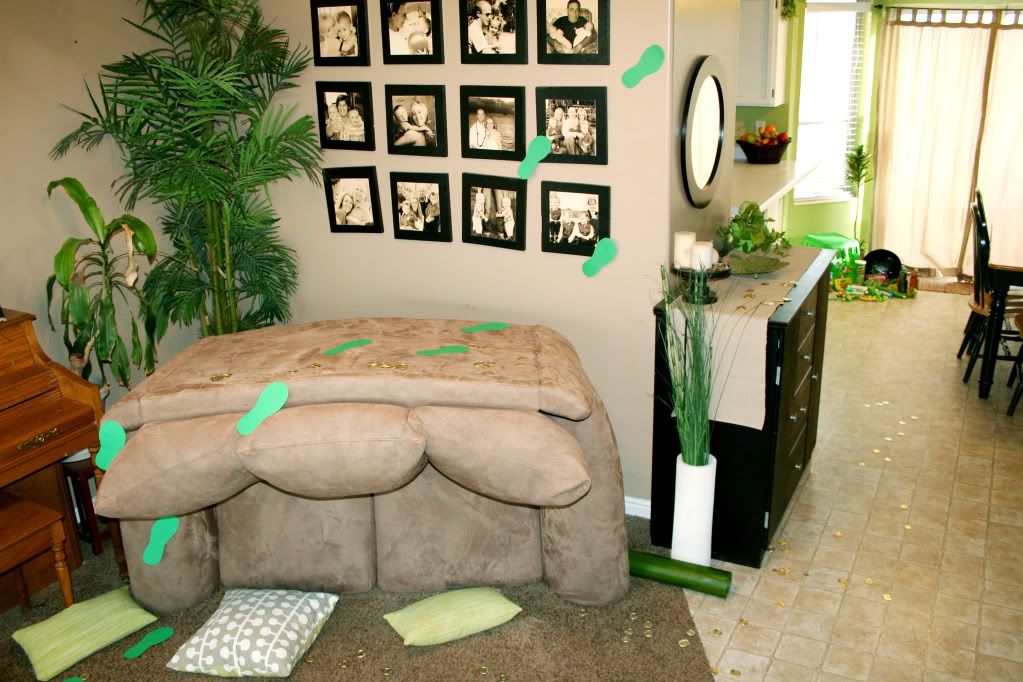 He got into the fridge and made a green mess.... and yup... he even turned the milk and eggs green.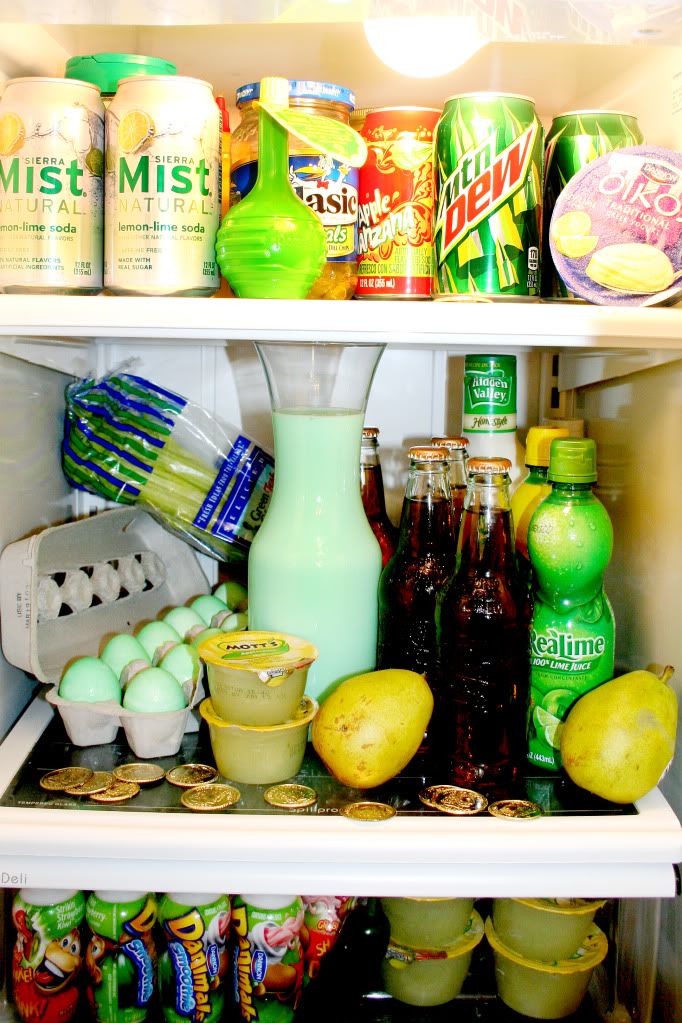 He left green treats, complete with Irish Ale...or what we call, Cream Soda.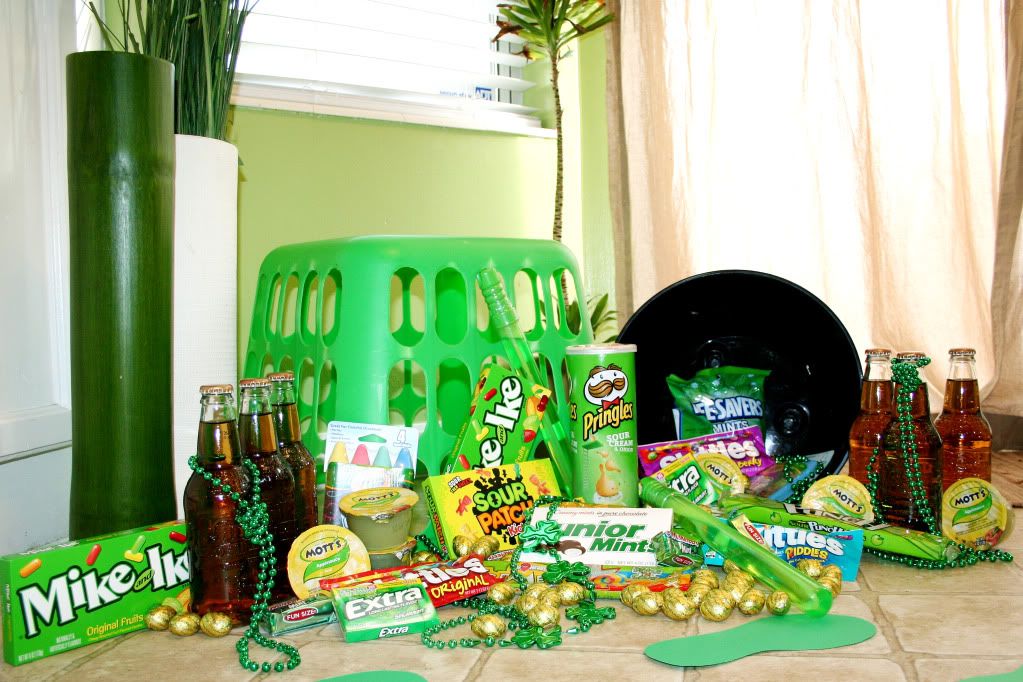 He may have gotten the better of us this time around, but that little guy better watch out because we've already started scheming for next year!